Inspired or Lifted: Artists Copying Artists
Damien Hirst has been accused of eight instances of plagiarism in the most recent issue of Jackdaw magazine. This isn't anything new. He has often been accused of copying the work of others. And of course Hirst isn't the only visual artist who has followed in a fellow artist's footsteps a little too closely. While it takes hard evidence to prove copyright infringement in court, there is what German photographer Peter Bialobrzeski calls a "moral issue" when one copies another's work in lieu of one's own originality. Imitation may be the sincerest form of flattery, but sometimes artists take it too far.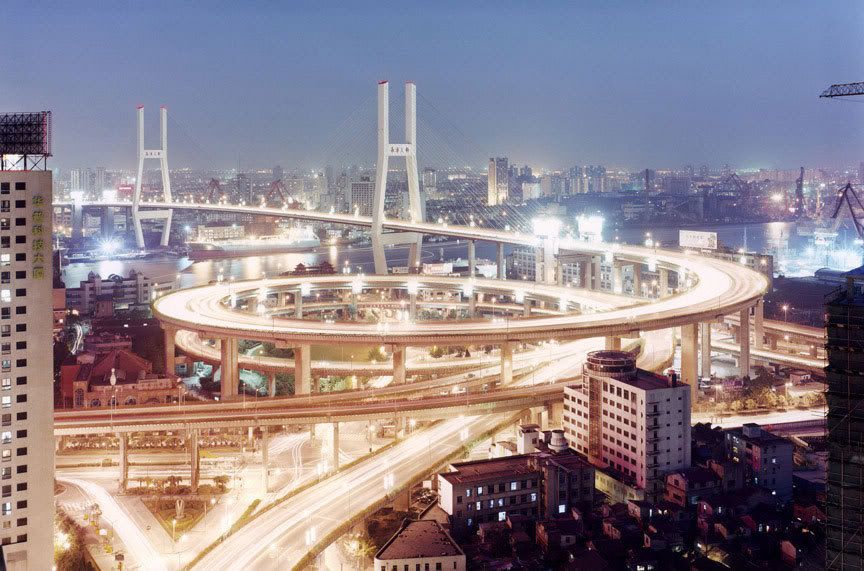 On the left is German photographer Peter Bialobrzeski's photo of the Nanpu Bridge in Shanghai. On the right is a photo by Horst and Daniel Zielske of the same bridge, which was taken afterward. As if it wasn't enough of a clear cut case, the Zielske father-son team actually called Bialobrzeski to ask about the type of film and exposures he used before taking the photo.
Other Shanghai photos of Bialobrzeski's resembled Zielske's. It went so far that Bialobrzeski asked a museum in Hamburg to take down the Zielskes' work, however they refused. Bialobrzeski admits it may not be a case of copyright violation. "It's not a legal issue. It's a moral issue," has said. "I don't want to live in a world where this happens all the time. There should be respect for intellectual property and ideas."